Senior Care For Pets
Your senior pet may be the light of your life. Perhaps you have enjoyed a long life and many adventures together. Whether your senior pet is a cat, dog, or another animal, you must make sure that he or she is provided with the proper veterinary care. Fortunately, our veterinarians at Bay Road Animal Hospital in Sarasota are ready to provide senior pet care for your older animal.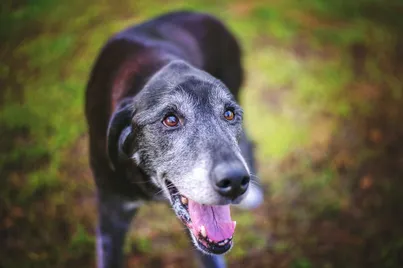 The Right Senior Animal Care
When it comes to senior animals, you need to be proactive while looking out for their well-being. Among other things, this means providing top-notch preventative veterinary care. The right preventative care now could prevent your pet from suffering debilitating pain, serious medical conditions, and other health problems in the future.
With senior pets, a yearly exam is essential, and more frequent check-ups may be warranted as well. If your pet is suffering from any health conditions, we will create a treatment plan. We will also work with you to ensure that your older pet is enjoying a proper senior diet and that he or she is getting the right amount of exercise. Obesity has several negative effects on your pet's health and is quite common in the pet community.
Pet Dental Care
Another important aspect of senior pet health is dental care. Dogs, cats, and other animals do not have to brush their teeth twice a day like humans. Still, they can suffer from serious dental problems, especially as they get older.
One reason that pets don't have to brush their teeth every day is that many animals enjoy diets that are low in sugar compared to a human diet. Another reason is that pets simply do not live as long and do not need their teeth to last decades like humans. That said, as pets age, their teeth can degrade and cause medical issues elsewhere in the body. We can take a look at your pet's diet, clean his or her teeth, and if necessary, remove any rotted or infected teeth.
Other Senior Care Problems For Pets
As the years go by, the shine of your pet's fur may slowly fade. Often, this is perfectly normal. However, we will perform a dermatological exam to make sure everything is alright. We will also check your pet's ears to make sure there are no problems. An ear infection late in life can be exceptionally serious and painful for pets.
You may also need to board your senior pet. If that is the case, boarding with a veterinarian is often the best choice. If your pet needs medical care, a vet will be on hand to provide it. Older pets have special needs, and that means they deserve special senior care.
Senior Pet Care in Sarasota, FL
If you live in or around Sarasota and are looking for quality senior care for your pet, call our team at Bay Road Animal Hospital today. You can also reach us through our website by using our contact form.