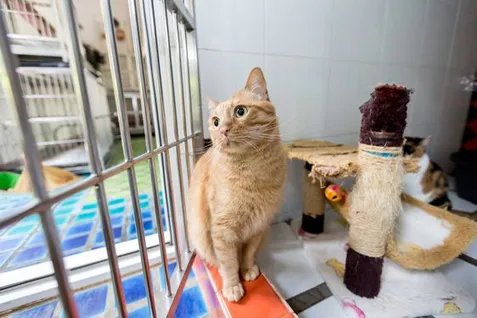 Whether you have never utilized pet boarding services or this is just your first time using our facilities, you probably have some questions. The following are some important facts that can help from our team at Bay Road Animal Hospital in Sarasota.
Medical Staff is Available When Needed
If your pet gets sick or injured while at our facility, we have medical staff to care for his needs. We have a veterinarian on call for after-hours and medical staff present during normal business hours. However, if your pet is sick before you bring him in or he needs around-the-clock care, you will need to take advantage of our emergency services instead.
Your Pets Must Be Current On Vaccinations
To protect the other pets using our pet boarding facilities, we have to ensure everyone is current on vaccinations. For cats, this includes distemper and rabies. For dogs, it includes rabies, parvo, bordetella, distemper, and adenovirus.
Your Pet Must Be Free From Fleas and Ticks
When you bring your pet in, we will check him for fleas and ticks. If any are present, we will treat them at the owner's expense. If you are aware ahead of time that you will need boarding for pets, try to treat them for fleas and ticks prior to scheduling, as this can make the process a bit smoother.
It's Best to Schedule an Appointment
Though we like to open our facility to anyone that needs it, we have a certain amount of space. The best way to ensure we can offer your pet boarding is to schedule in advance as much as possible. We understand that this is not always possible and aim to accommodate last-minute needs. However, we cannot guarantee a spot for your pet in these cases.
You Don't Typically Have to Bring Anything
In most circumstances, we have everything your pet will need. However, it can be inadvisable to change your pet's food. If you feed him something different than what we offer, consider bringing your own. You can take anything that's left home with you.
Also, most pets have a favorite blanket or toy. As your pet will be away from you in a new place, he will probably feel more comfortable if you bring those along. If you have any questions about medications and other items, give us a call.
Take Advantage of Pet Boarding in Sarasota, FL
If you have questions or would like to schedule your pet boarding services, we are here to help. Please note that we only offer boarding services at our WEST office, due to lack of space at our East location. Call to schedule at (941) 366-2275.